Wissenschaftskulturen ("Cultures of Science and Knowledge") is devoted to the publication of innovative research contributions reflecting upon science and/or the humanities and their entanglement with culture, politics, economy, and society.

Erdkundliches Wissen, founded by Emil Meynen in 1952, quickly established itself as one of the most prestigious and high-profile publishing venues in the field of geographical knowledge, and it remains so to this day.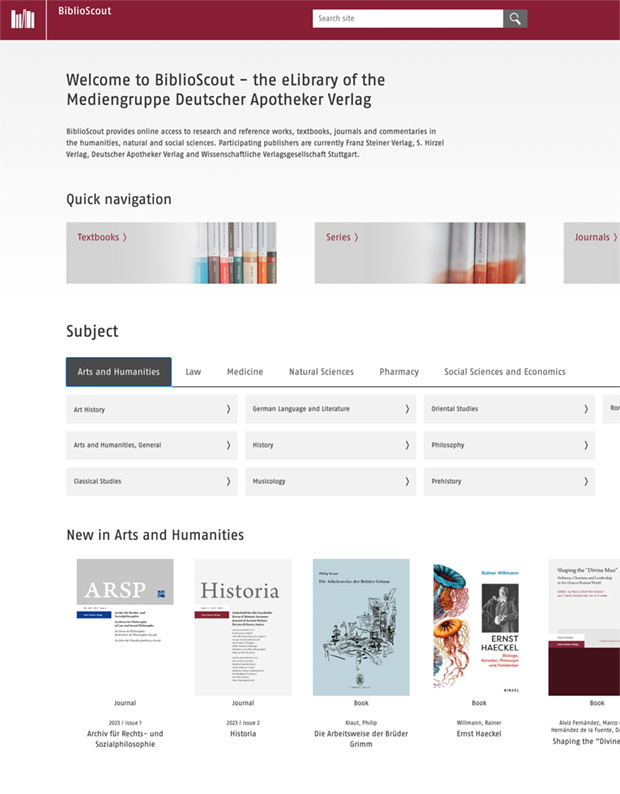 Browse through our digital publishing programme ...
... and discover exclusive e-books and e-journals! BiblioScout, the eLibrary of the media group Deutscher Apotheker Verlag makes the entire range of digital books and journals available to libraries and private users.